School Philosophy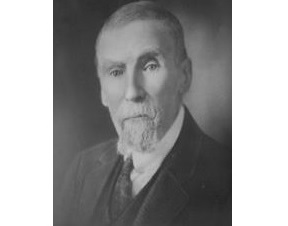 Who was James Gibbons?
James Gibbons (1837–1933) was a prospector, hunter, trader, and farmer. He was born in Ireland and came to North America in 1854. After coming to Edmonton in the 1860′s in search of gold in the North Saskatchewan River, James Gibbons and his partners invented a sluice box that would separate river sand and gravel from particles of gold.
In 1878, he started farming and became a prominent land owner in the Edmonton area. Some of the land he owned included what has today become Laurier Park and the Edmonton Valley Zoo.
School Focus and Philosophy
Our Mission Statement
We believe that children will become good citizens and life-long learners, that they will be able to achieve their ambitions if they are given consistent, structured education with clearly defined standards of academic achievement, supporting traditional values of home and school.
As a Traditional Alternative Program we are committed to high academic and conduct standards. We believe that achievement is maximized when
everyone develops intellectually, socially, physically, and creatively;
a focused learning environment supports meaningful participation;
everyone is a teacher and a learner;
individuals are responsible decision-makers;
individual differences and beliefs are respected; and
the school is a safe and welcoming place where adults and students work together with care and compassion.
Within the Alberta Education curriculum these commitments are achieved by
direct instruction of basic skills;
continuity of instruction and resources across grades;
technological supports integrated with curriculum;
regular homework;
consistent, firm, fair discipline;
focus on traditional values and goals of education and citizenship; and
strong parent partnership.
I am happy with James Gibbons School. It has high standards for both academic achievement and character development.
–Mehtap C.